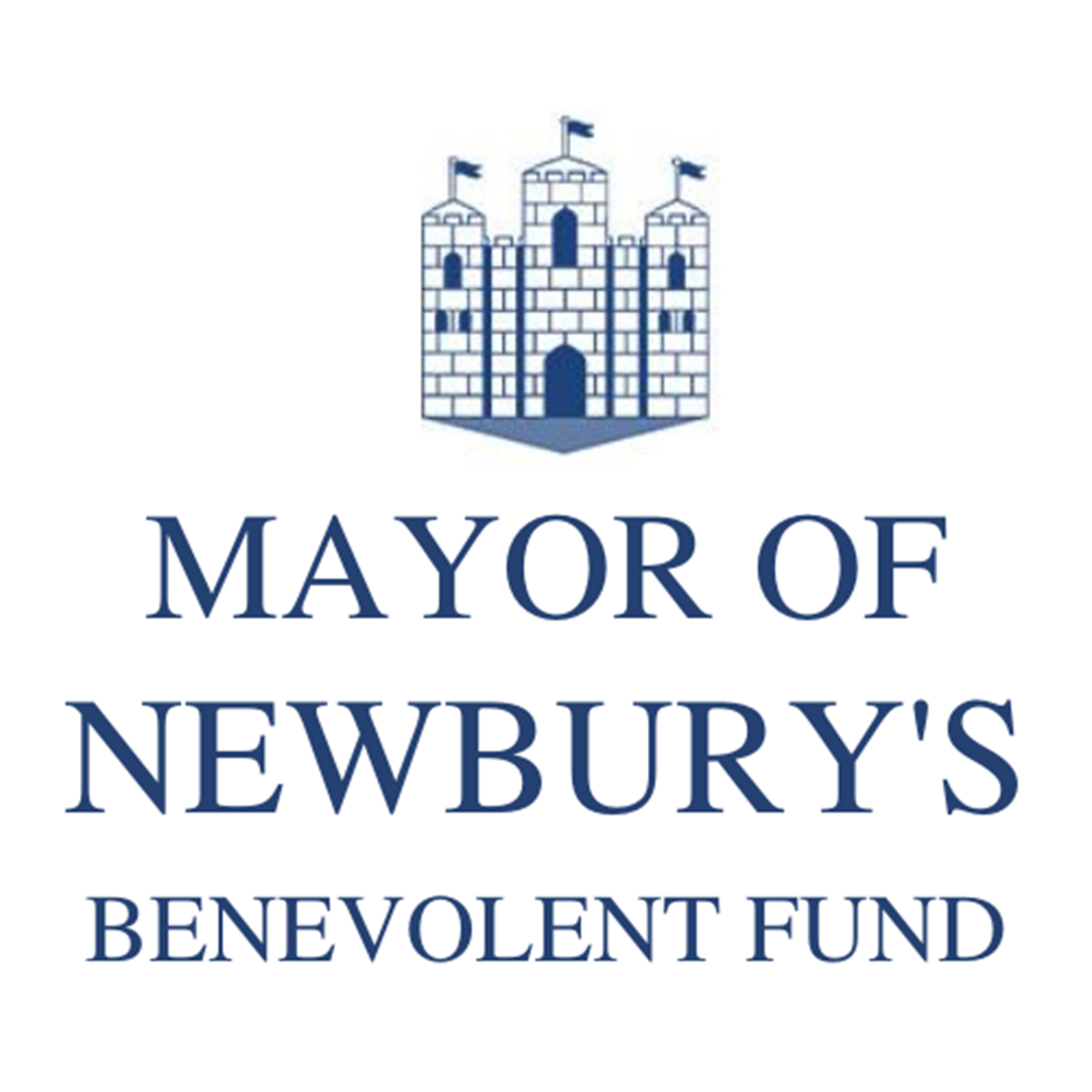 The Mayor's Benevolent Fund
The Mayor's Benevolent Fund is a charity run by each Mayor of Newbury during their term in office. Its activities have been known to exist since the 1920s, however the Mayor's Benevolent Fund has been a registered charity since 1998. The charity has three aims:
To help those in need within the Newbury Town boundary at Christmas time
Tuesdays to Fridays 10.00am to 4.30pm
To fund the Mayor's Drive and Tea Party
To aid and support other local organisations
Each Mayor hosts fundraising events for the Mayor's Benevolent Fund and their nominated charities of the year during their time in office. Fundraising events have previously ranged from quizzes, charity coffee mornings, canal trips, concerts and balls to name just a few.
The Mayors Drive and Tea Party
The Mayor's Drive and Tea Party is an annual event which has been in existence since 1947 and usually takes place on the first Wednesday of July. Those over the age of 75 years old in Newbury Town are invited to be driven through the countryside by volunteer drivers and arrive at the grounds of a large house in the area. They are provided with afternoon tea, ice cream, entertainment, and are then driven back home. In the region of 1,200 guests are invited every year with approximately 400 people involved, including volunteer drivers.
The last event of its kind took place in 2019. Following a 2 year absence due to the Coronavirus pandemic, interest in participation from both volunteers and elderly people in the town took a decline and the event was retired in 2022.
As an alternative, the Mayor of Newbury takes the opportunity during their Mayoral year to host a tea party for local residents. The Mayor picks the theme for the event and the event is promoted in the local community.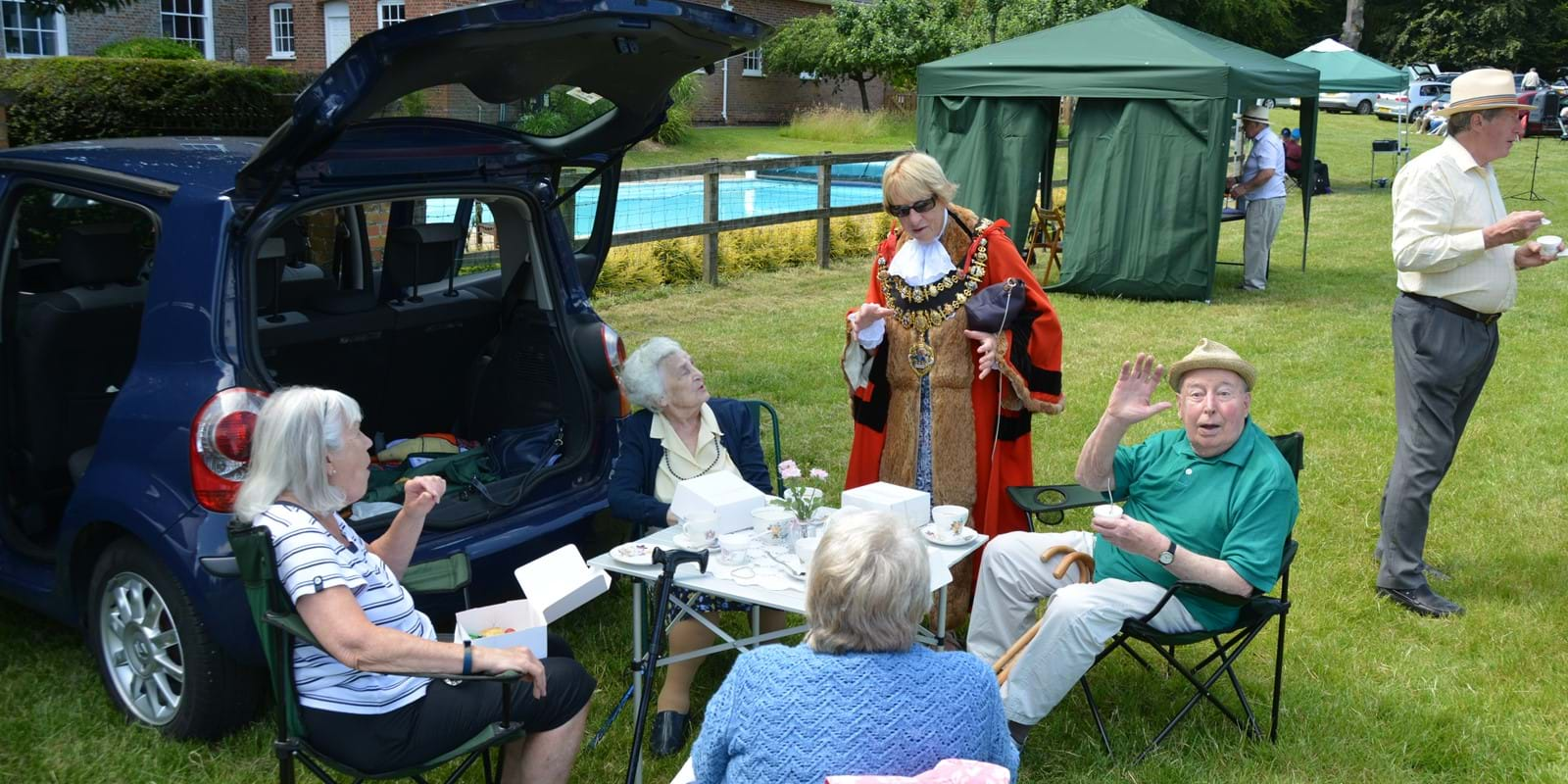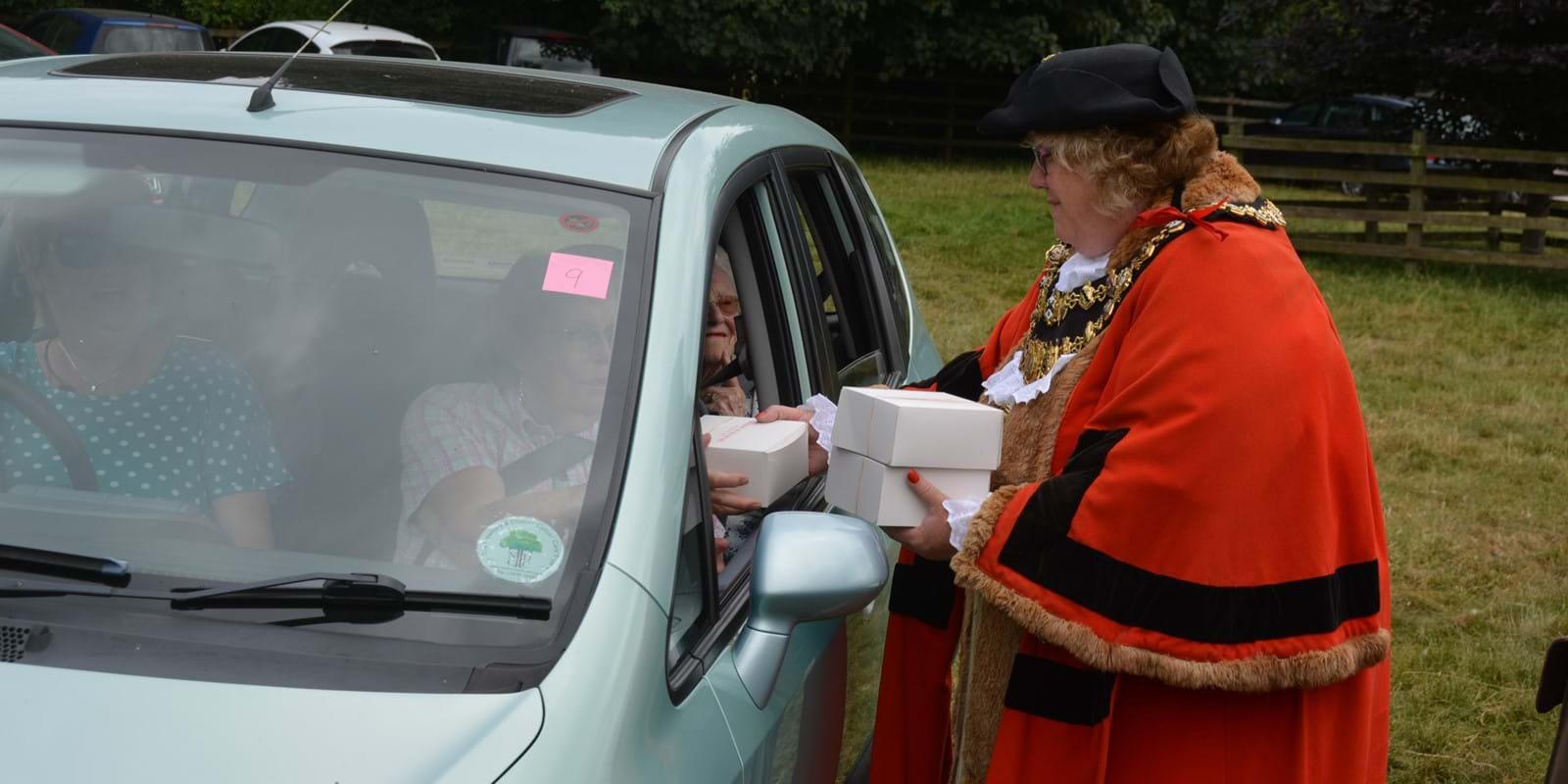 How to support
Donations can be made to the Mayor's Benevolent Fund by cheque. Please make your cheque payable to "MAYOR OF NEWBURY'S BENEVOLENT FUND" to be sent to:
Mayor's Parlour, Town Hall, Market Place, Newbury, RG14 5AA
Alternatively, you can also attend one of the Mayor's fundraising events. Keep an eye on this page, Newbury Town Council social media and our notice boards to hear about future fundraising events.
For more information please contact mayor@newbury.gov.uk
Registered Charity Number: 1073253