Newbury Town Hall Chamber
Newbury Town Hall is located in the centre of Newbury, between the main shopping street and the Market Place. There are a number of public car parks close by, and the train station is a five-minute walk away.
The Town Hall Chamber is an historic, impressive room which boasts a high vaulted ceiling, stone fireplaces and many other original Victorian features. The room is light and bright, with tall windows and a view overlooking the Market Place. The Chamber can be hired with or without the use of the Town Hall's ceremonial front doors and large sweeping staircase.
Adjacent to the Chamber is a large kitchen, ideal for catering for parties, meetings, training events or just for preparing tea and coffee. Hirers are free to self-cater, or to bring in caterers of their choice (we can provide a list of suggested caterers if required).
The Chamber accommodates up to 60 people and is accessible to all using the Town Hall's lift, and the chairs and tables can be laid out in a variety of styles as shown below.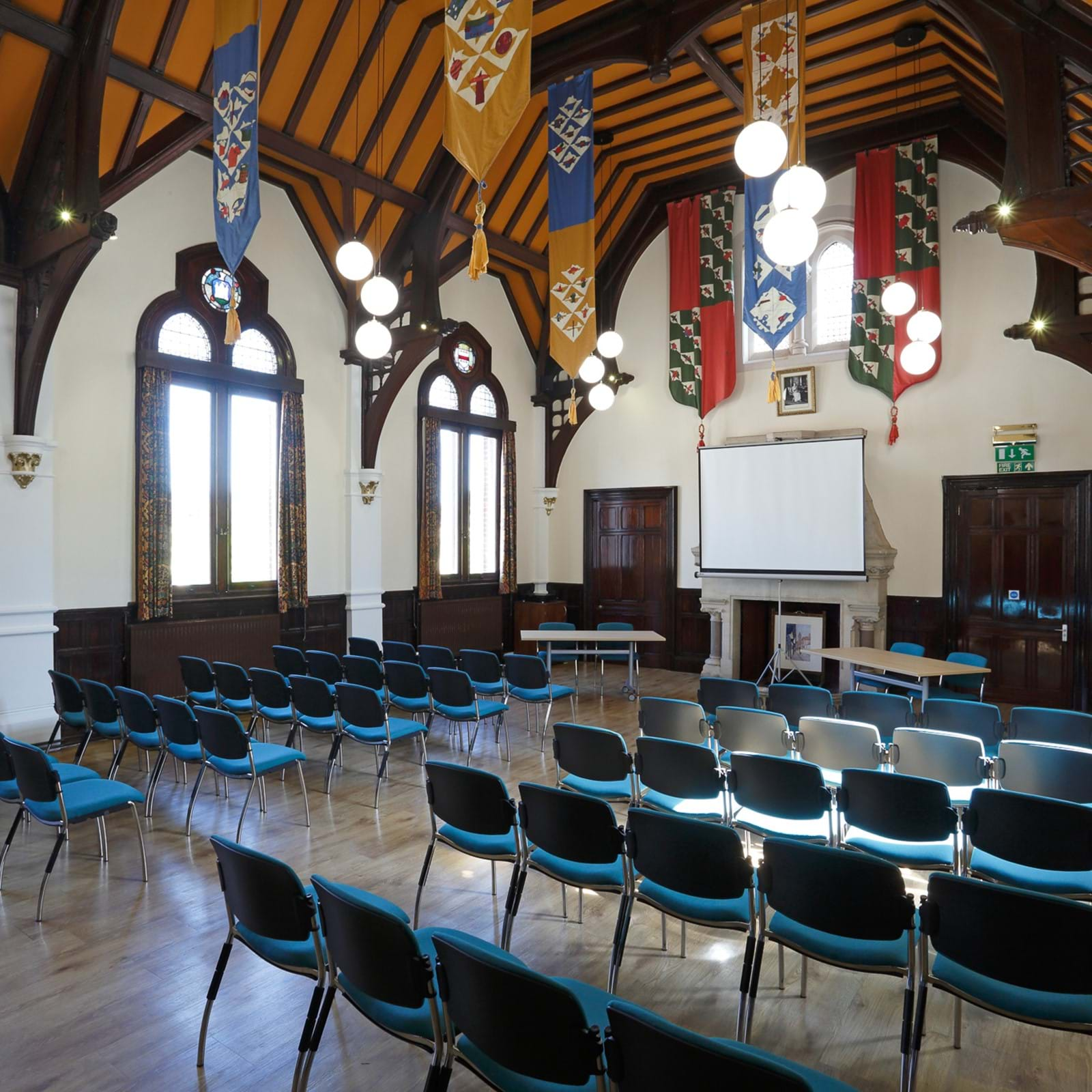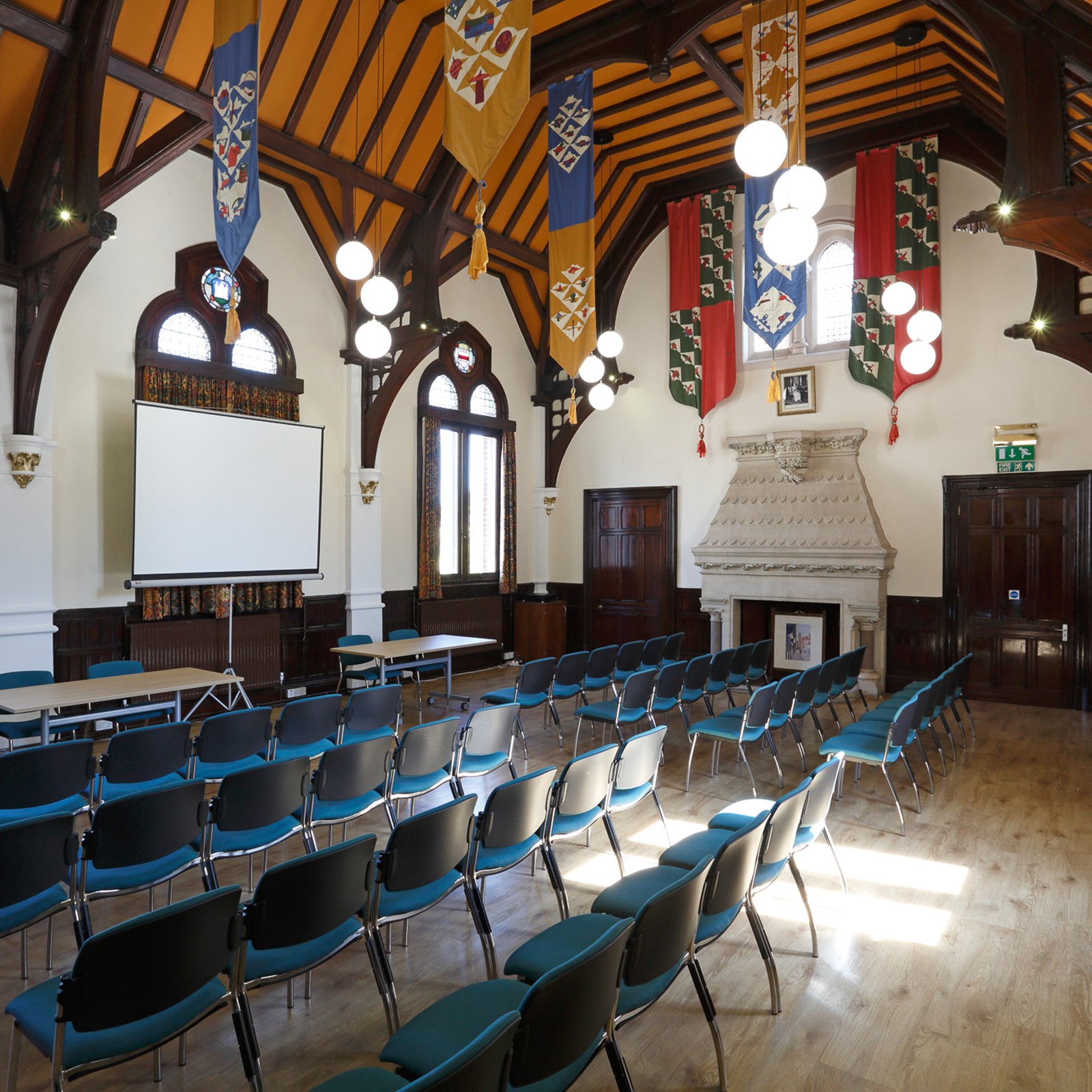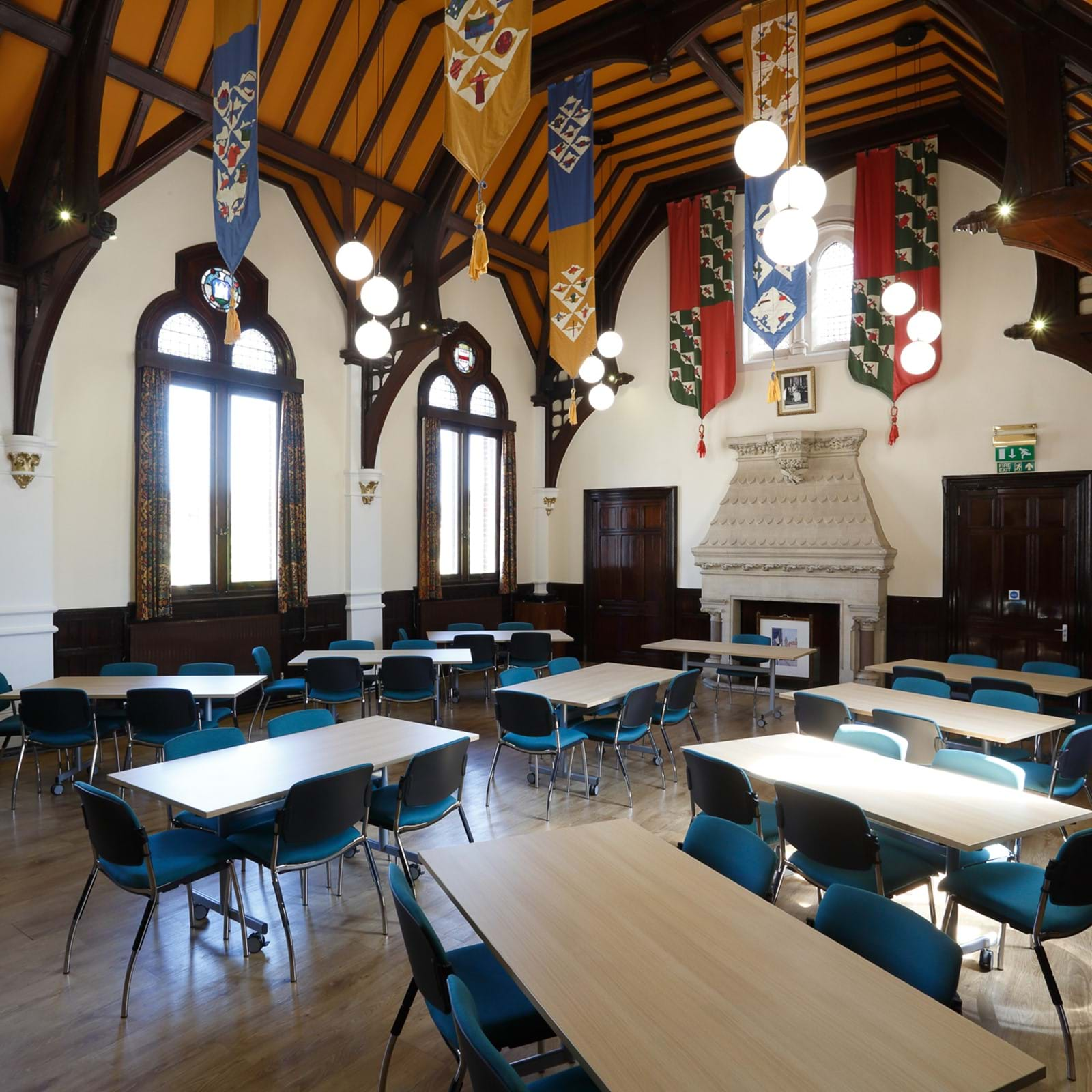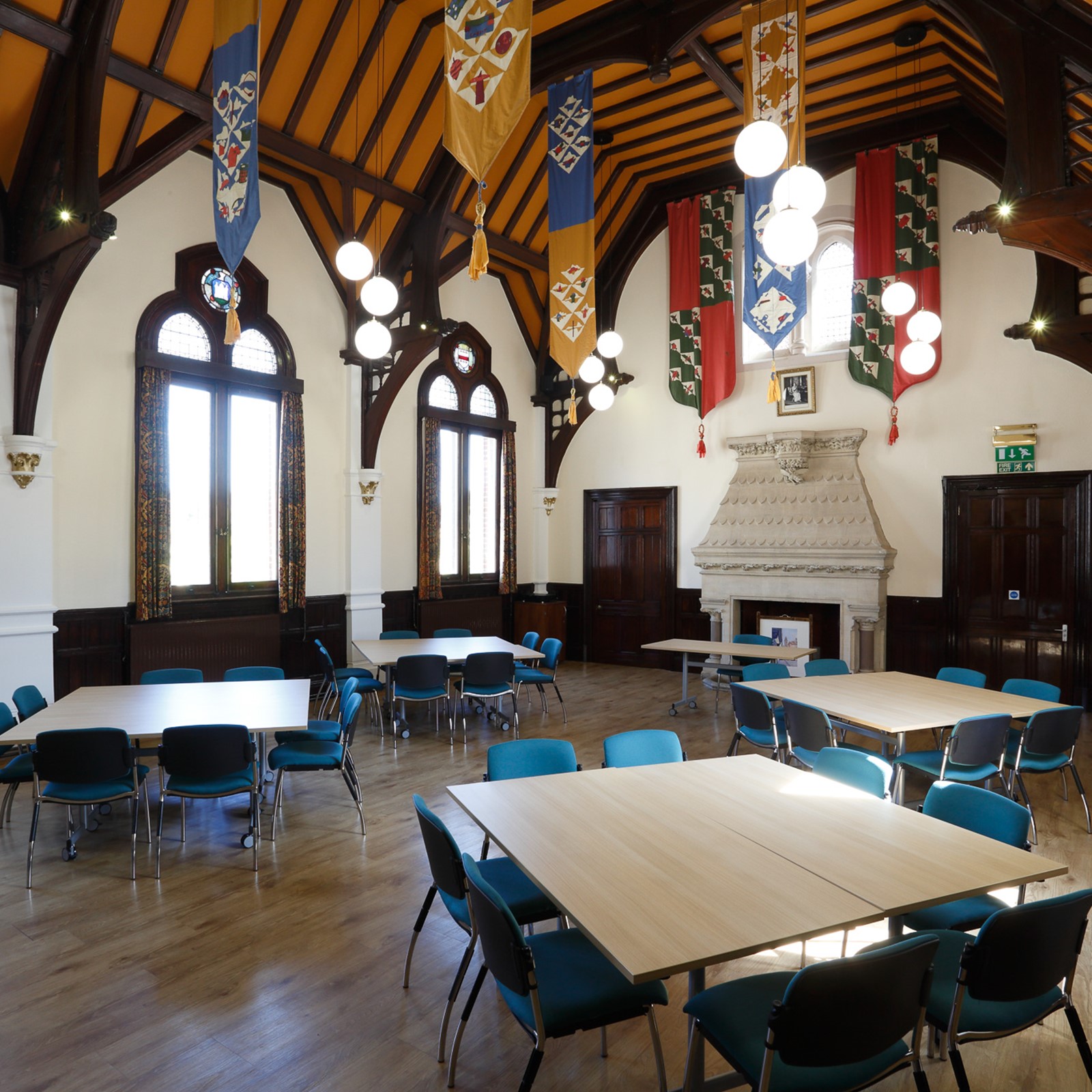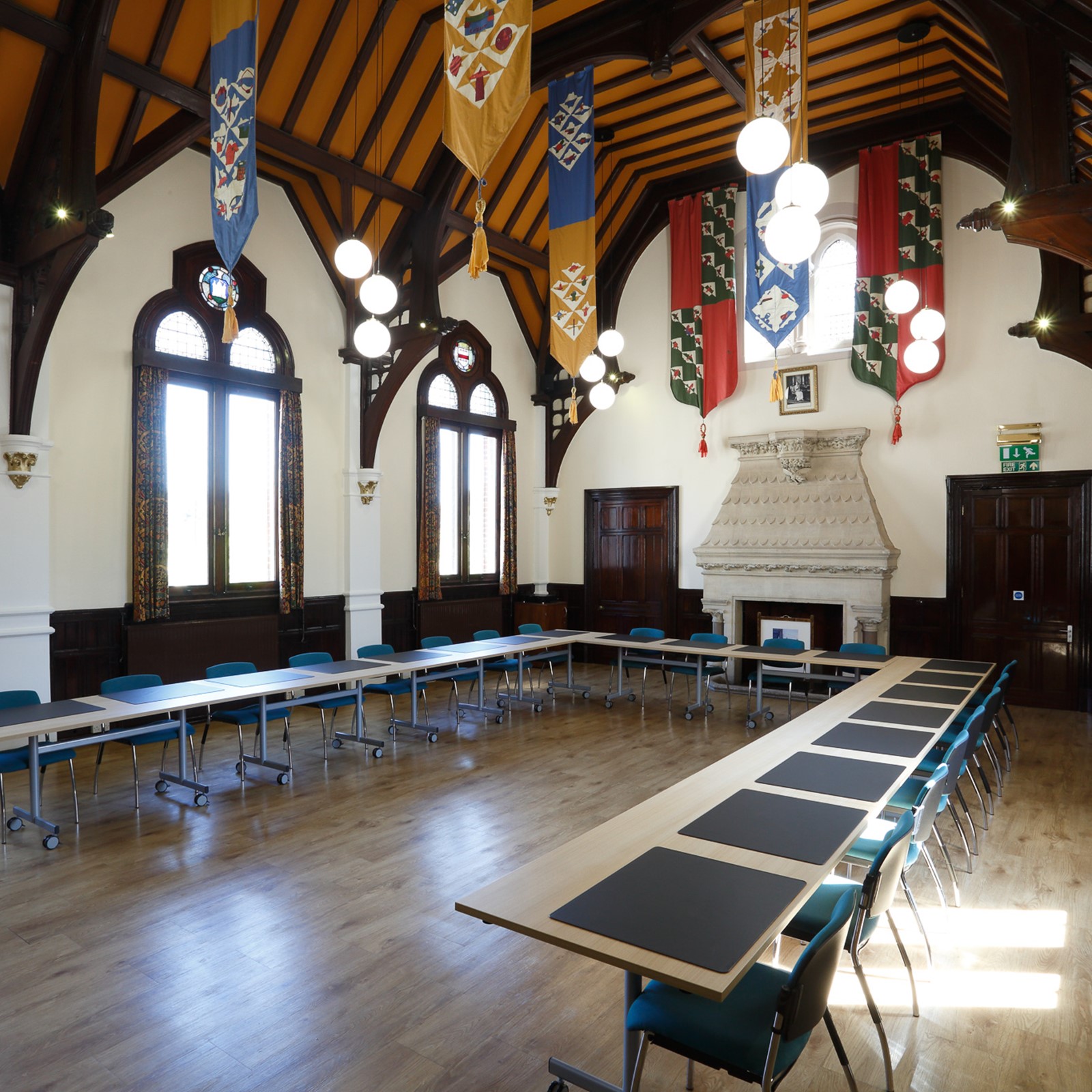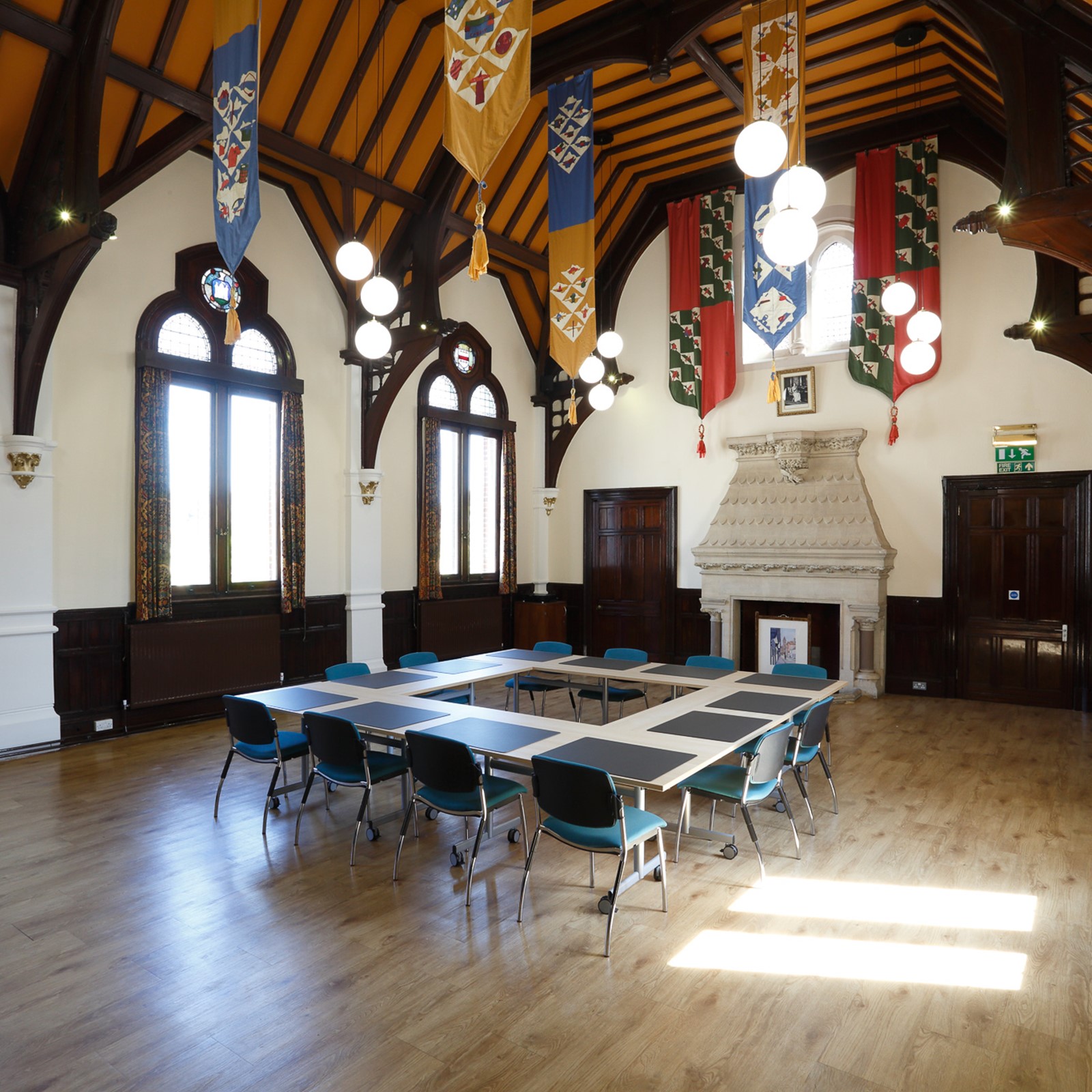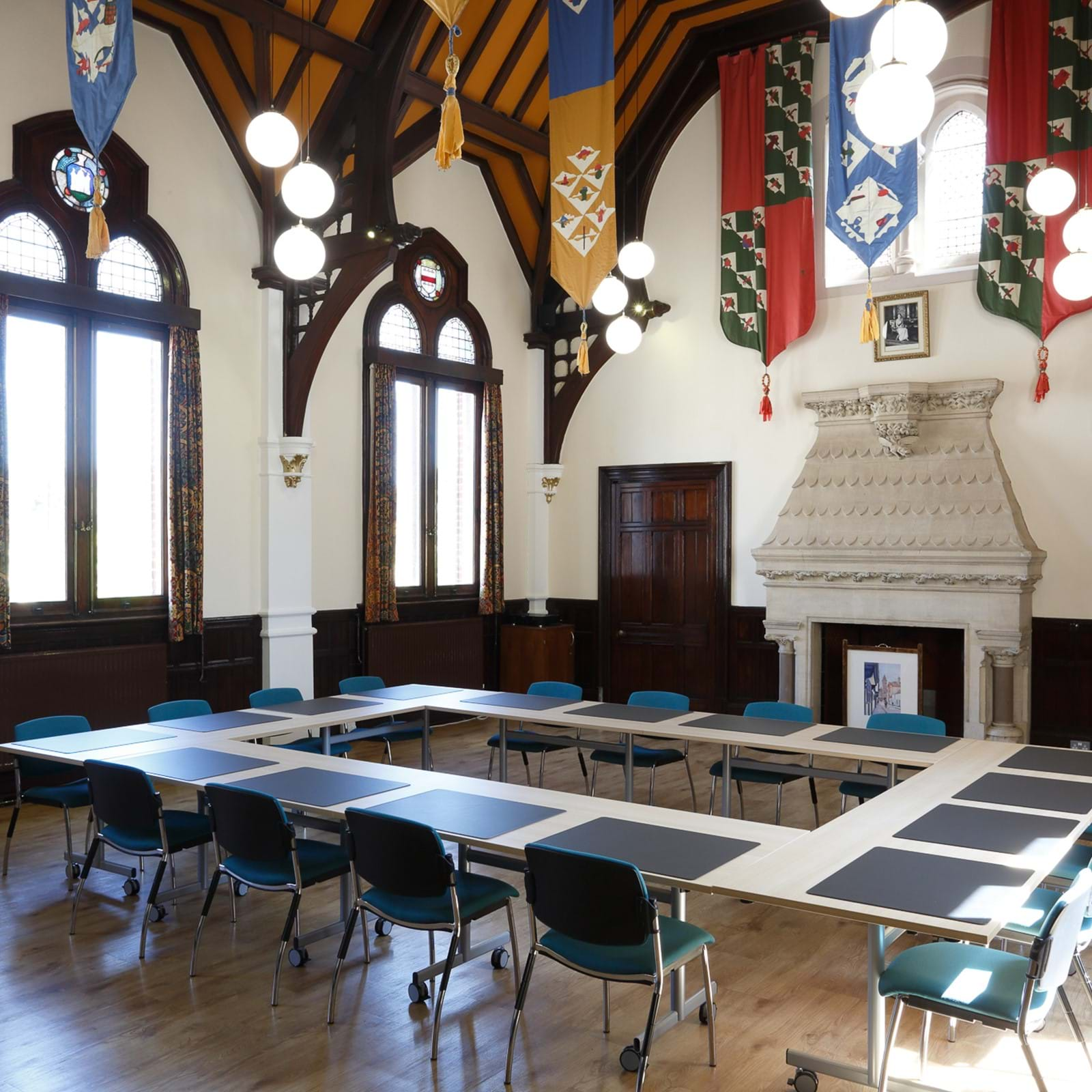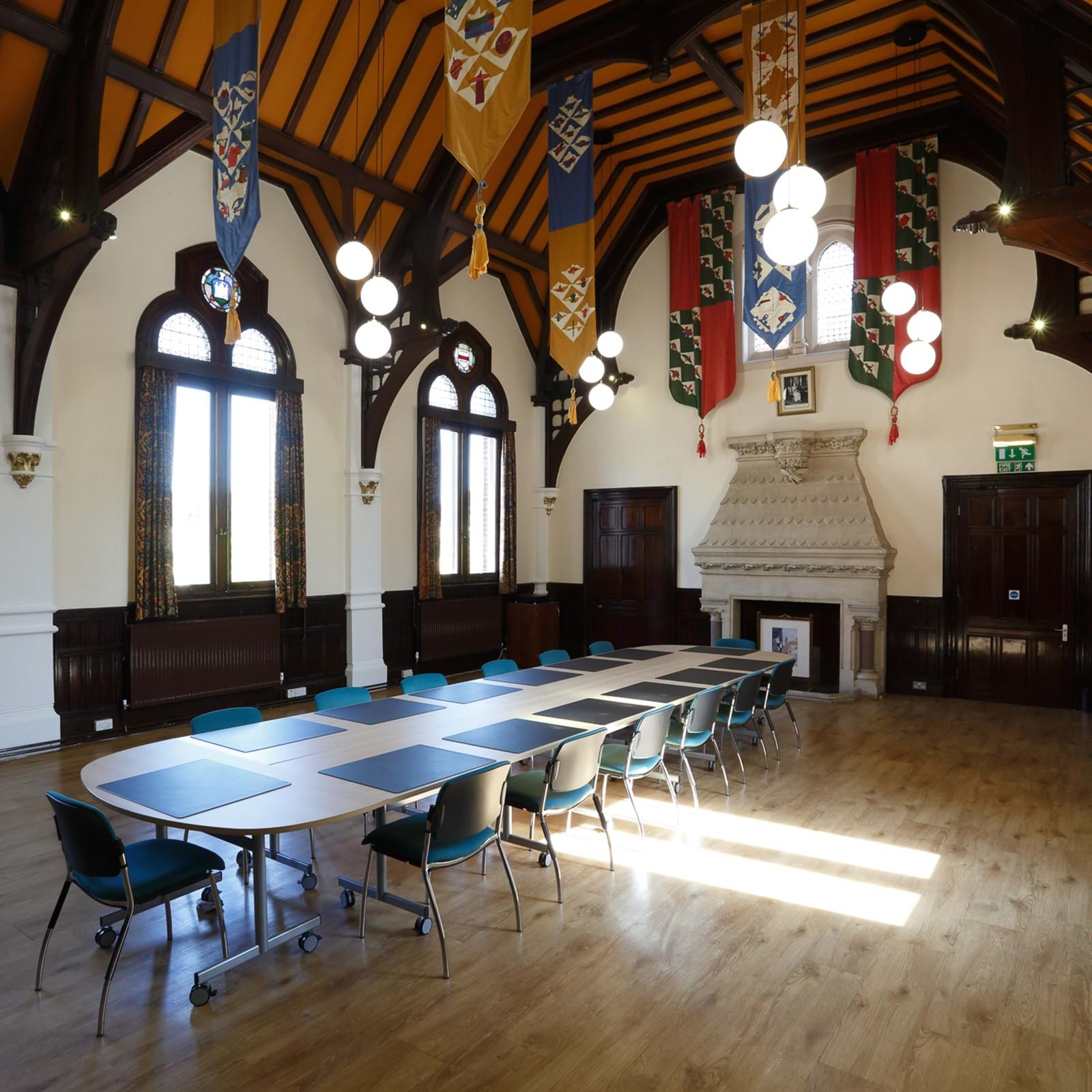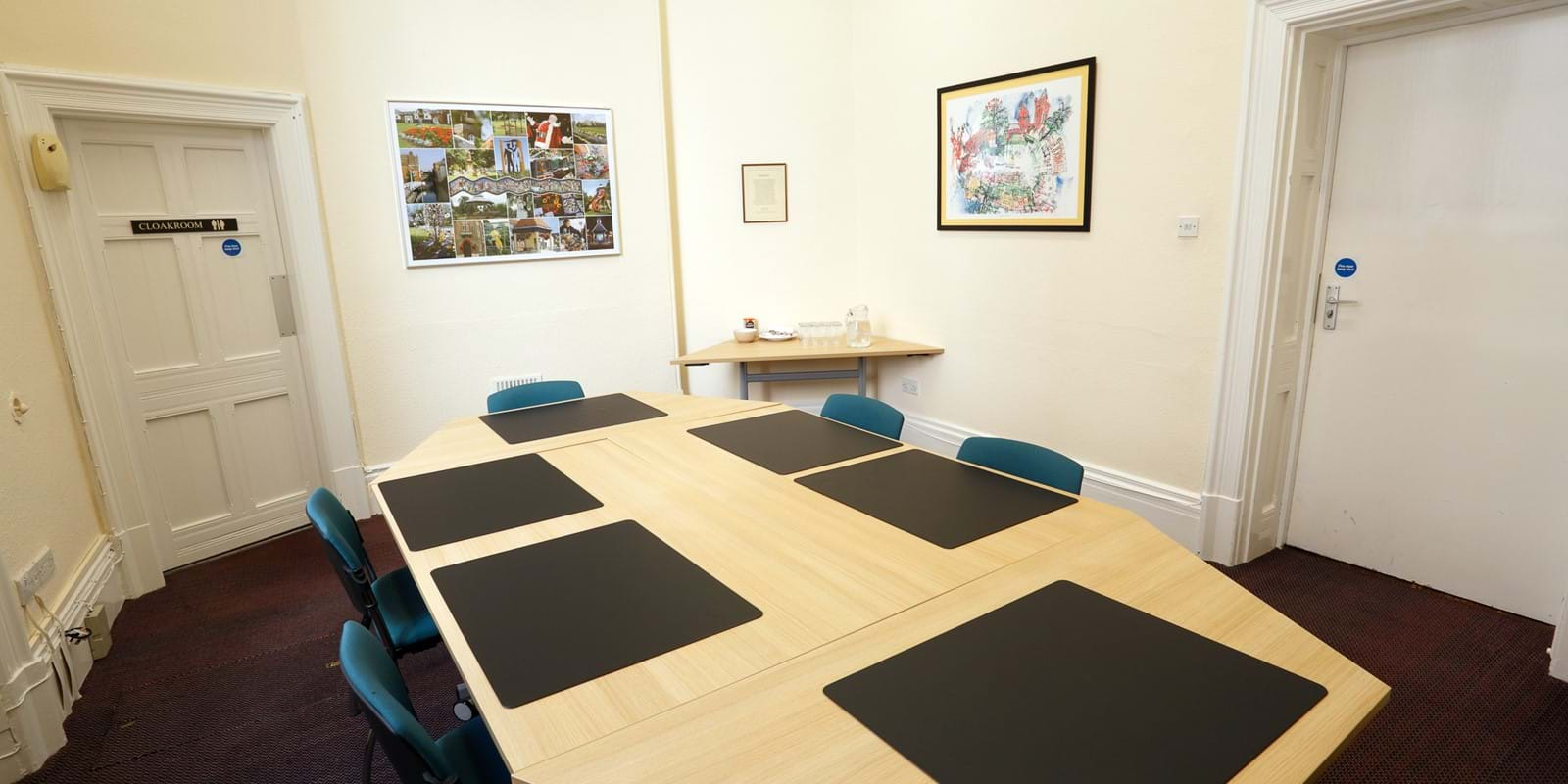 Elsie Kimber Room 
There is also a small meeting room for hire with a table and chairs for up to 12 people. This room is ideal for confidential meetings and for interviews.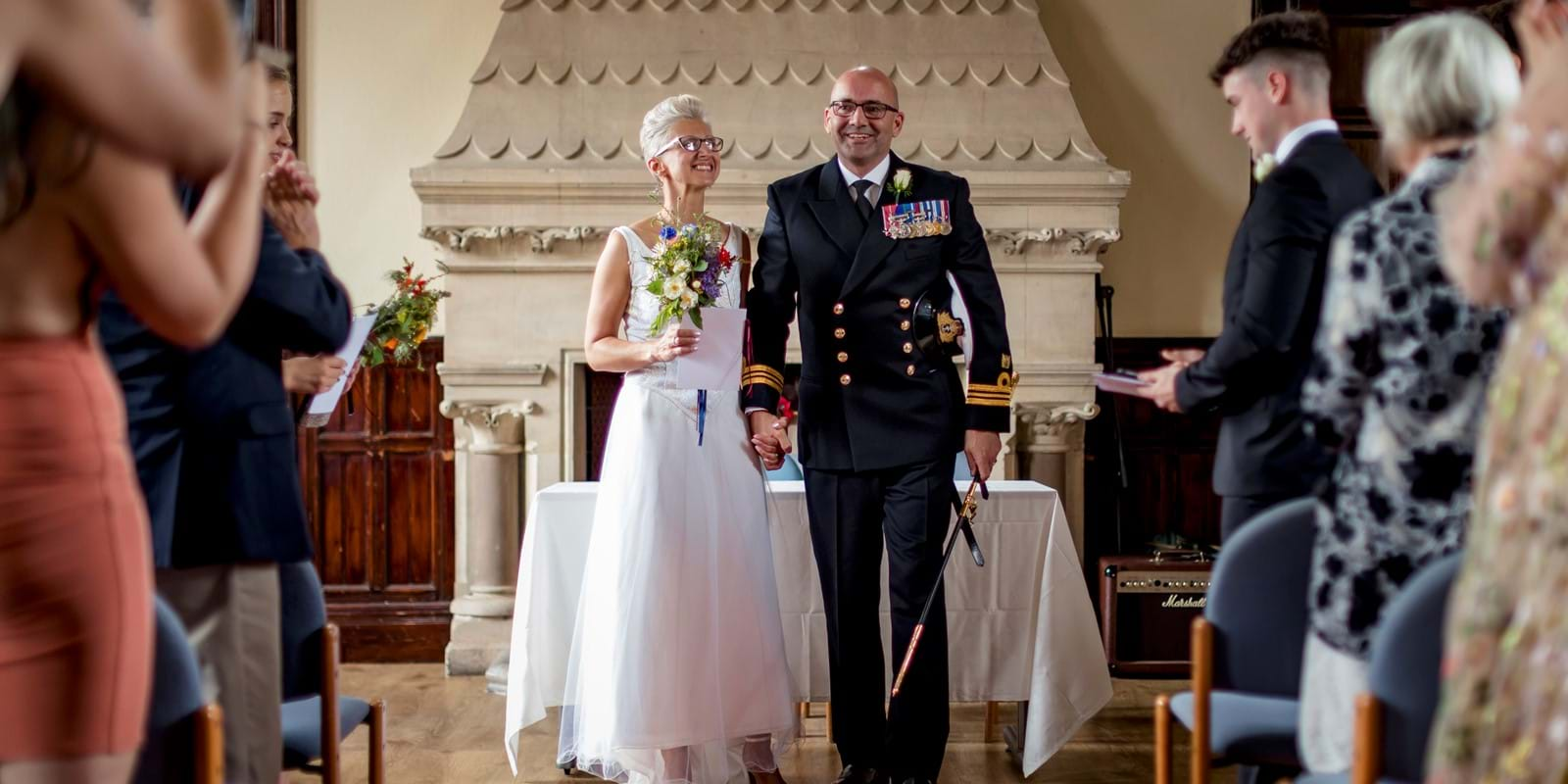 Weddings and Private Parties
The Chamber is now registered for wedding ceremonies and is an ideal venue for smaller wedding parties. As the venue is self-catering, any type of meal could be provided for guests, from a buffet to a sit-down dinner, and there is space to create a dance floor if required.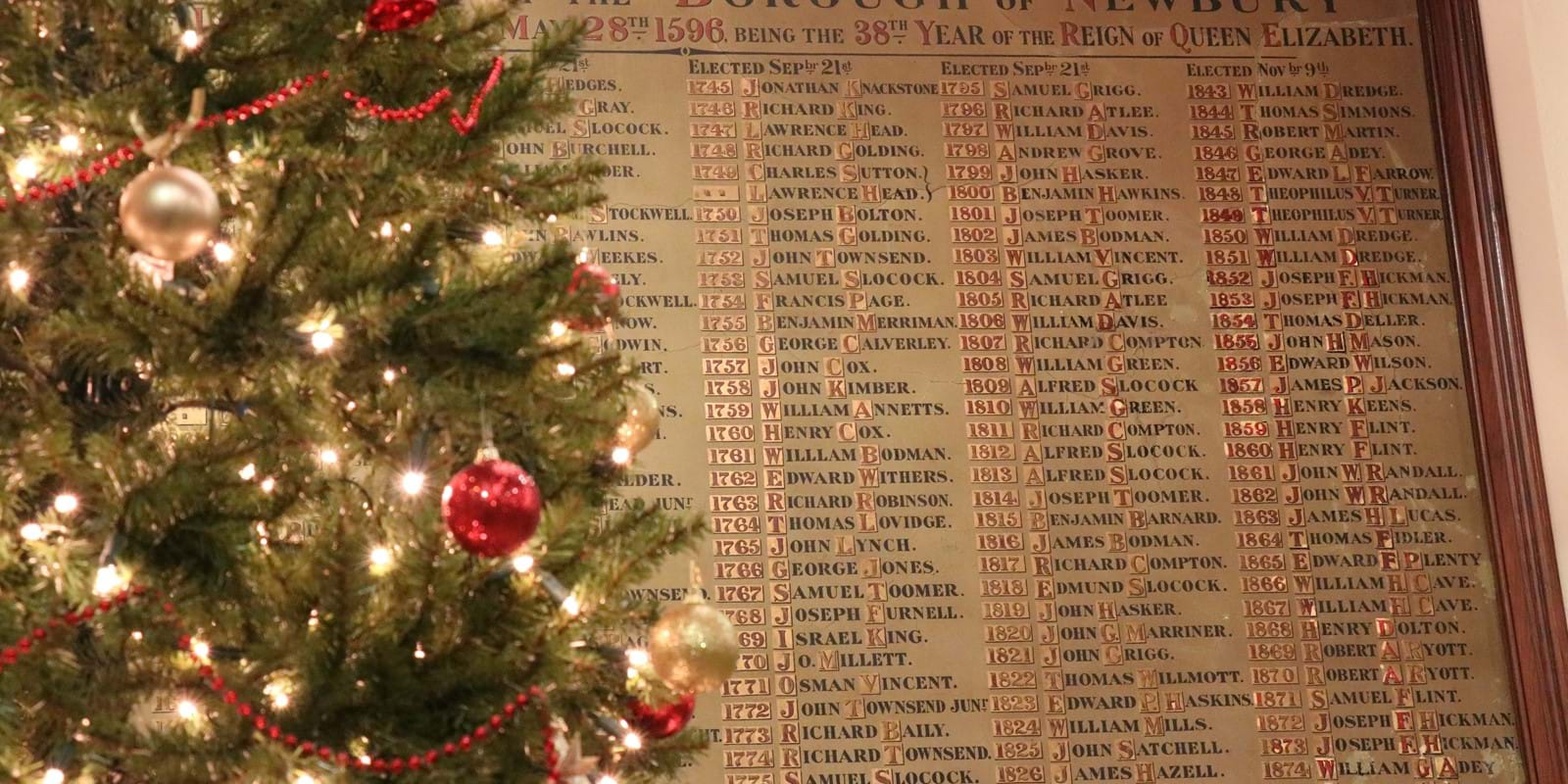 Christmas Functions
The Chamber, landing and staircase are beautifully decorated each Christmas, creating a festive ambience which is ideal for corporate entertaining such as lunch time drinks and canape functions. The town centre location makes this an ideal place for local businesspeople to congregate.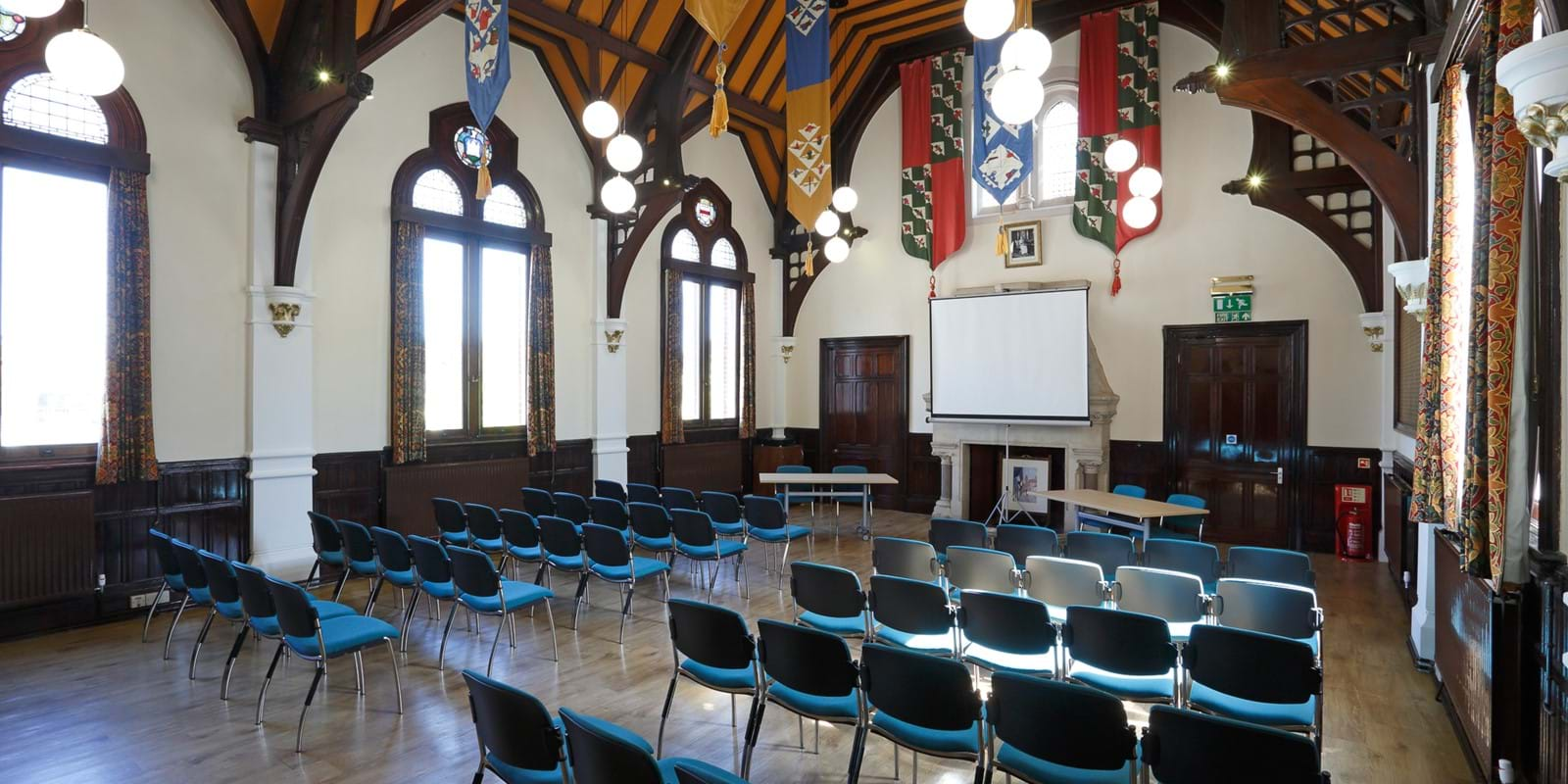 Training and Seminars
The Town Hall has Wi-Fi and is equipped with a projector and screen that can be hired for a small additional charge. The town centre location means the location is accessible and convenient for the shops at lunch time.
Other rooms
Additionally, the Town Hall has 6 suites of rooms that are let out on long leases to local businesses and charities. If you may be interested in renting a suite please get in touch as these become vacant every so often.
Any queries please don't hesitate to contact our office on 
01635 35486 or send an email to kym.heasman@newbury.gov.uk
Booking Form (Non Ceremony)