Newbury Mosaic
On Monday 9 May 2005, the Newbury Time-Line Mosaic was unveiled.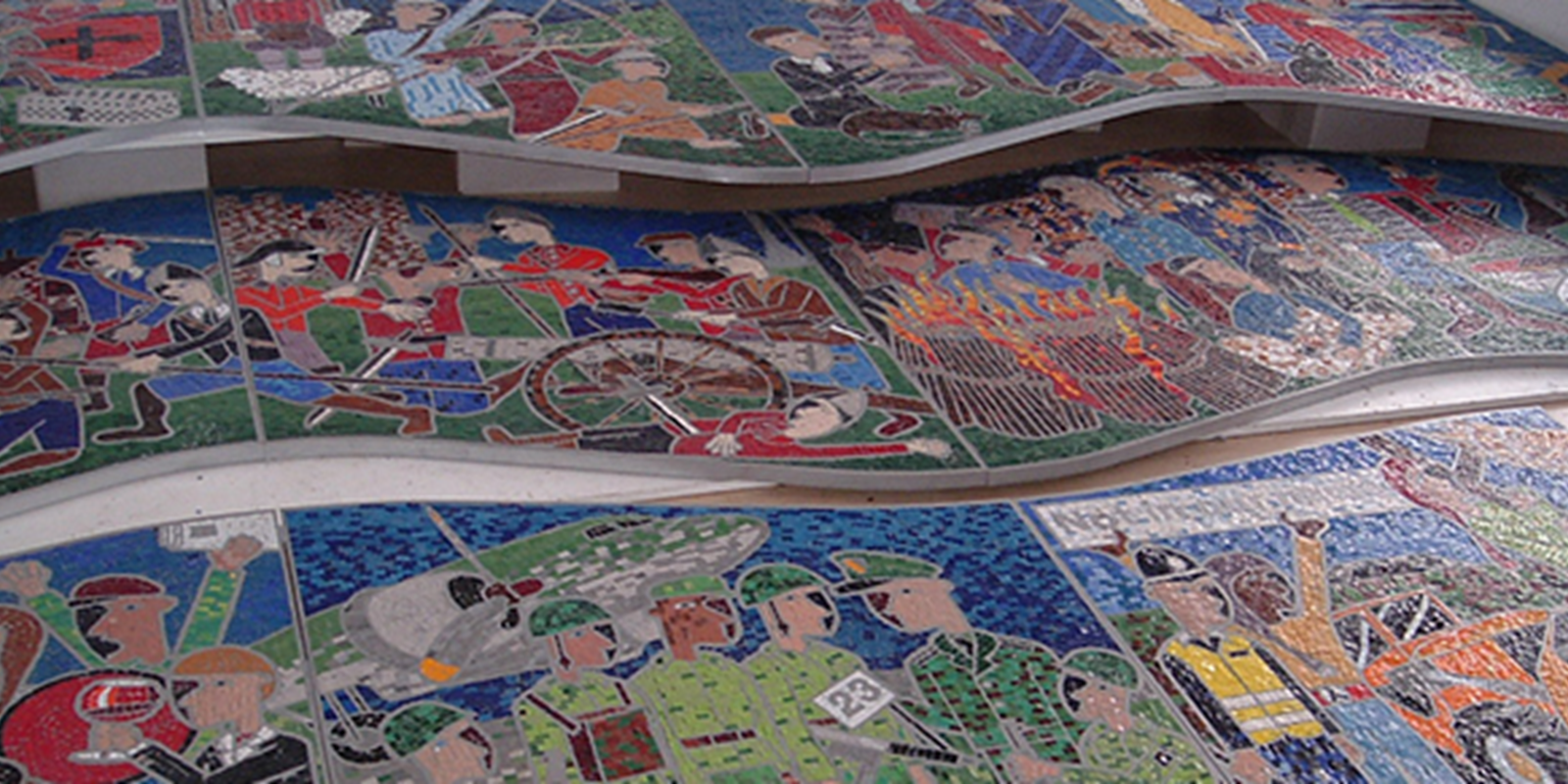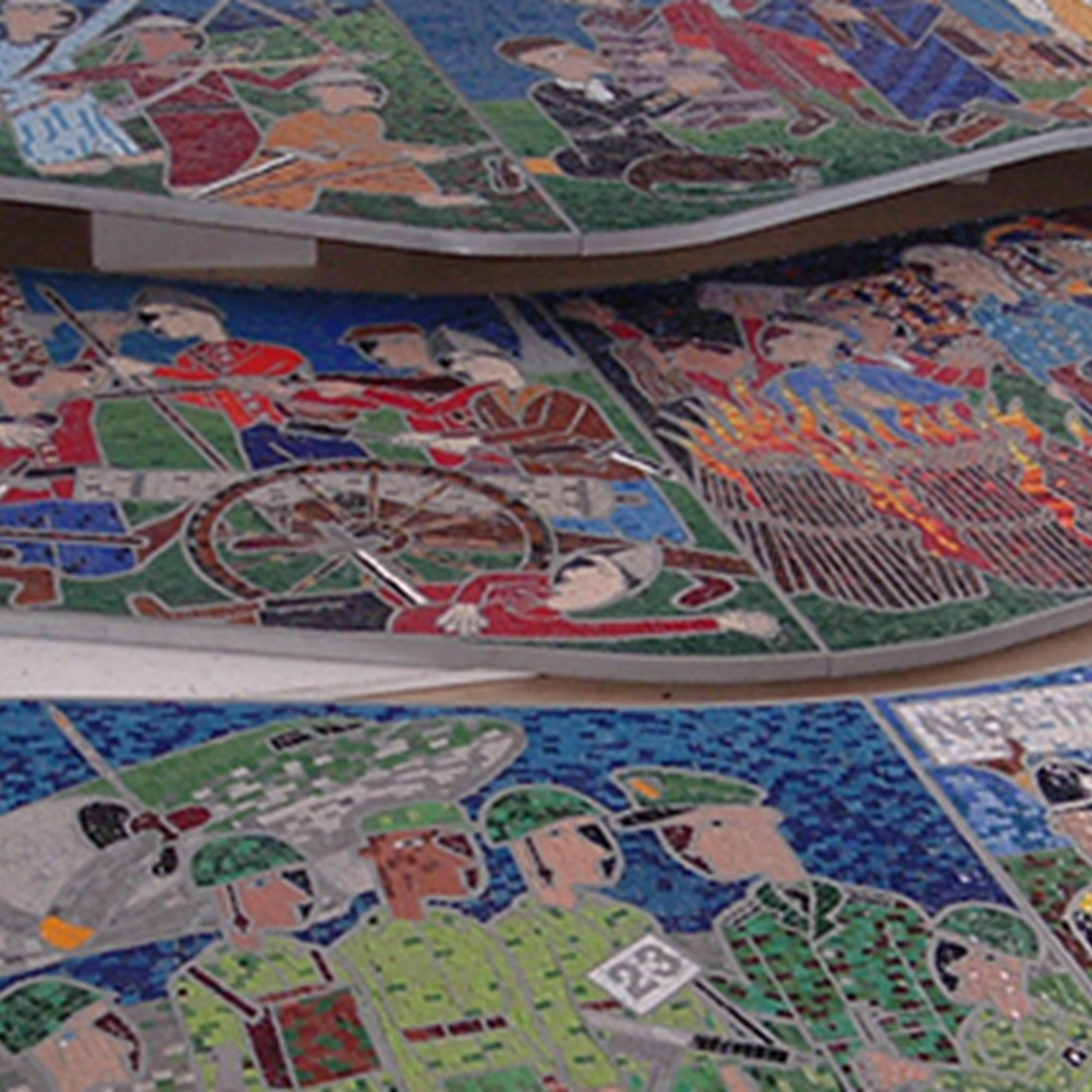 About the Mosaic
This piece of community art was the brainchild of the Mayor of Newbury for 2004-2005, Councillor Mike Rodger, and executed by local artist Paul Forsey with assistance from more than 4000 local people and the support of numerous local businesses.
The largest benefactor was Greenham Common Trust. The mosaic depicts scenes from the history of Newbury over the last 1000 years on 12 linking panels.
For the full effect, you really should take the time and visit the mosaic, which can be found adjacent to Newbury Library, on the Wharf.

Download a Town Map
Newbury Town Council's handy map with locations for: parking, taxis, public transport, shops and more!