Councillors
Please find below all the contact details of the town councillors, including the wards they represent and the committees they're on.
NTC Councillor Saturday Surgery
Held Saturday mornings between 10am - 12noon, on the Civic Steps of the Town Hall, Market Place, Newbury.
This offers members of the public the chance to raise any matters or concerns in relation to Newbury Town Council.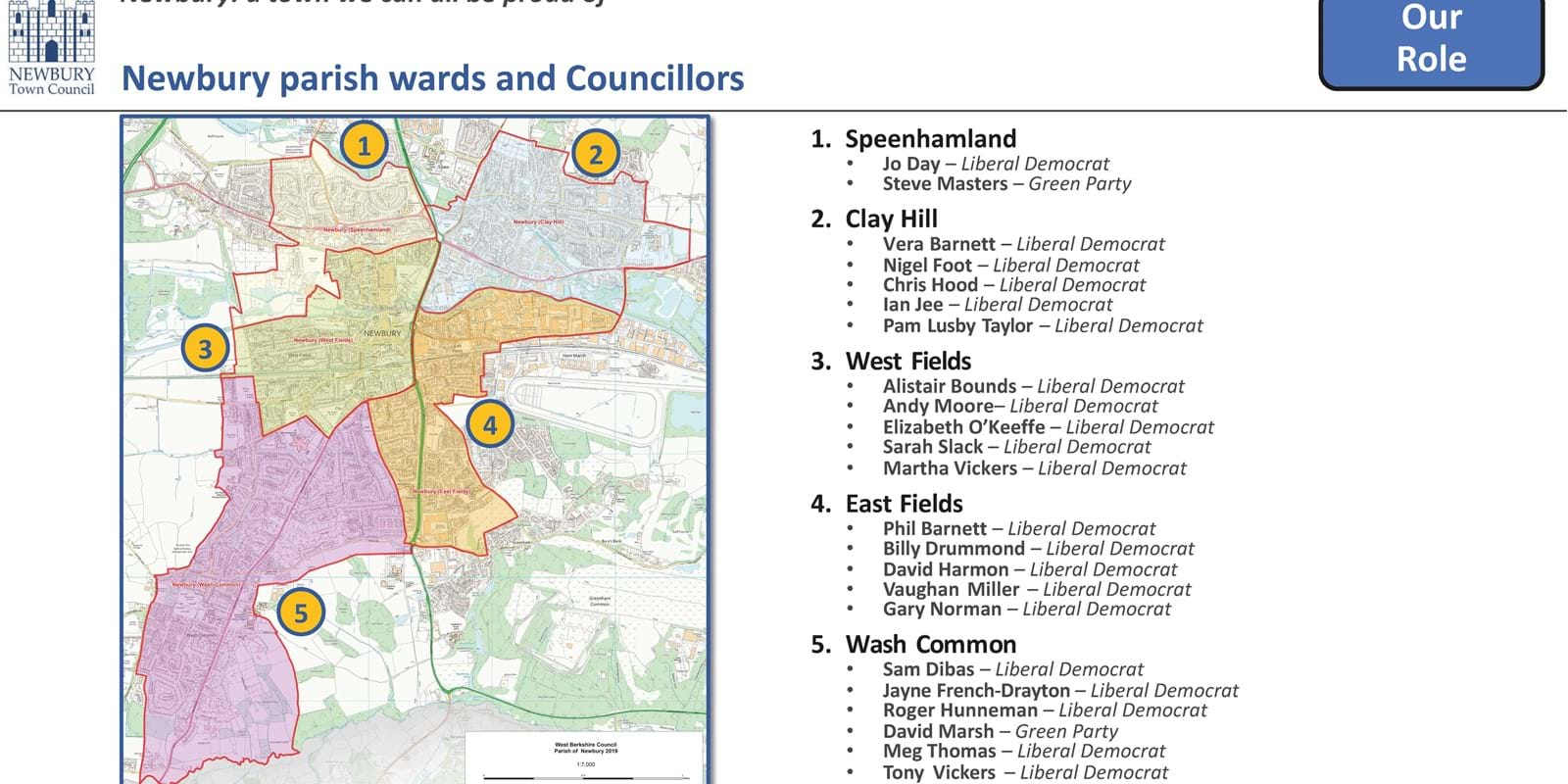 West Berkshire Council
Please contact West Berkshire Council for:
Rubbish and Recycling
Planning and Building Control
Roads, Transport and Parking
Care and Housing
Consumer and Environmental Protection
Leisure, Parks and Countryside
Schools, Learning and Libraries
01635 551111

Contact Information
If you have any queries and would like to contact Newbury Town Council directly, you can write, call or email us.
Newbury Town Council
The Town Hall
Market Place
Newbury
Berkshire
RG14 5AA
01635 35486

towncouncil@newbury.gov.uk