COUNCILLORS VISIT LOCAL CHARITIES
Newbury Town Councillors recently visited 2 local charities who are doing amazing work to help residents in our community to deal with hardship and cost of living problems.
They visited Newbury Soup Kitchen and the West Berkshire Food Bank and were overwhelmed by the invaluable support they give to people in need.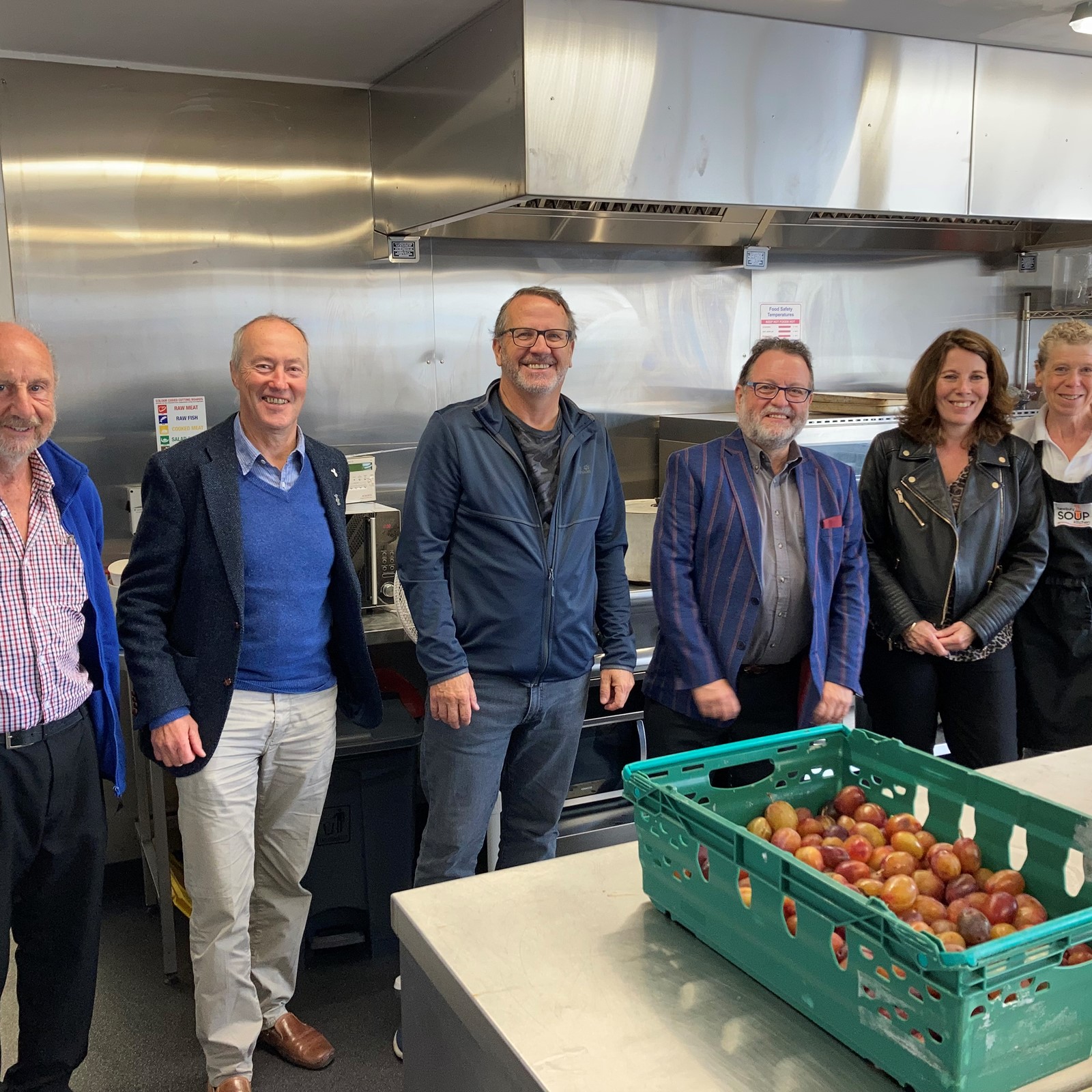 volunteer kitchen manager, Julie Cobbet, with, from left to right, Councillors Phil Barnett, Nigel Foot, Vaughan Miller, and Gary Norman.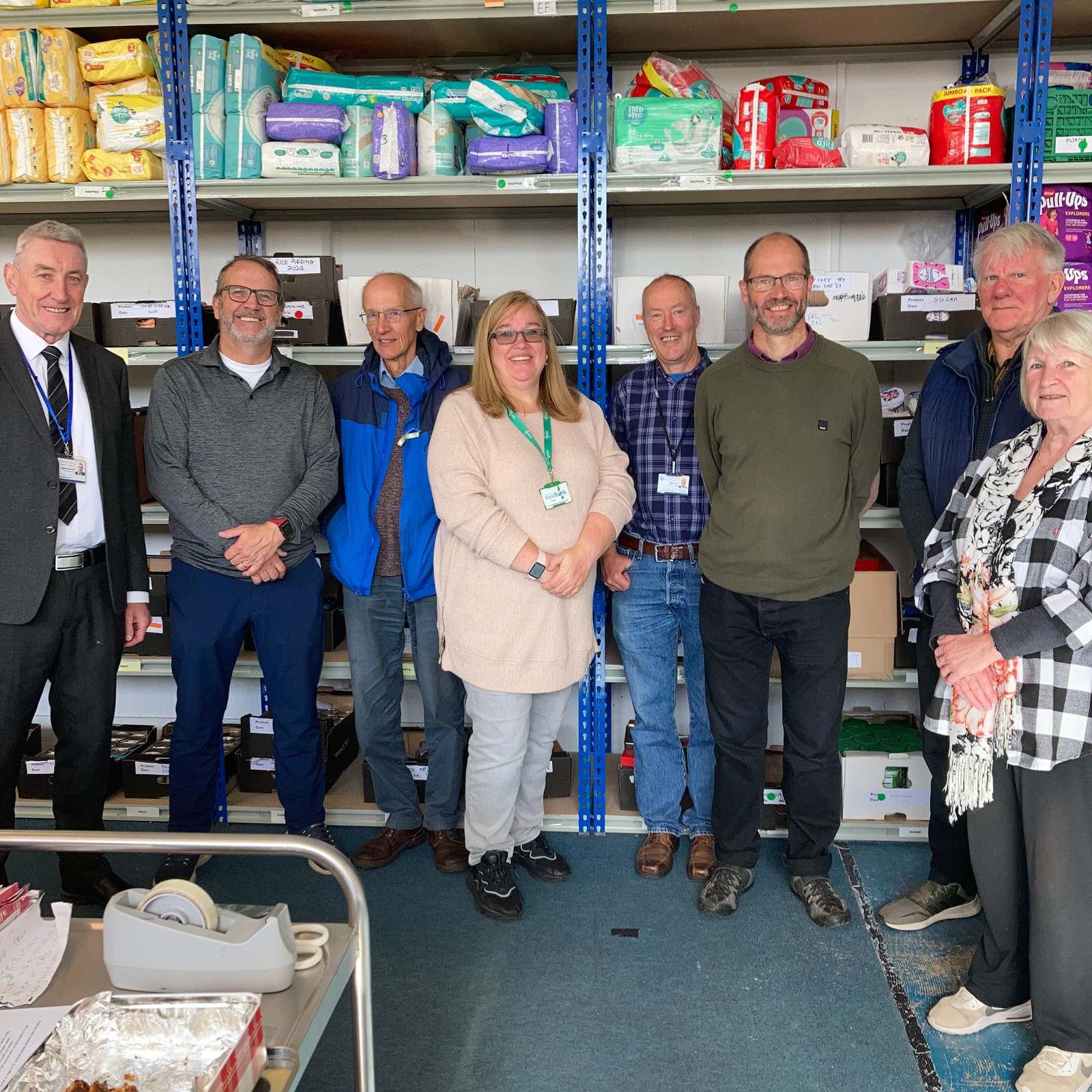 Fran Chamings, West Berks Foodbank Manager, with, from left to right, Hugh Peacocke (NTC CEO) and Councillors Vaughan Miller, Tony Vickers, Nigel Foot, Martin Colston, David Marsh, and Jo Day.